Hobbies
I enjoy spending time with my family, and especially my 3-year old son, Jack!
I enjoy taking photographs of people, making movie, and my newest passion that I just discovered is oil painting!
I'm just a real guy, who loves what a residual income has allowed me to do!
These are some of my oil paintings, my new hobby.
The Bottle
Number 2
Soleil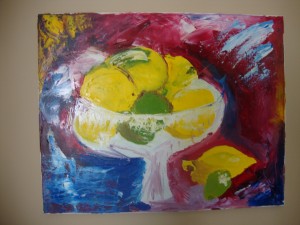 Still Life-Lemons and Limes 
The Burning Bush