Don't Buy List
NOT Recommended!
How many people tell you NOT to buy stuff?
SYNND
SYNND started out as a very promising solution because it offered automatic social media syndication from multiple users accounts.
The main problem was that you NEEDED to keep your computer running from 8am to 10pm daily to keep getting credits, which was annoying for me, even though I work mostly from home.  I thought it was an unnecessary drain on my computer resources.
It has an extremely difficult interface.  And it requires so many inputs to do anything that unless you're going to pony up for the Entreprise edition, I think it's really not worth the hassle even if you plan on outsourcing it.  I ended up wasting time watching videos again and again and really could not understand why it was so damn clunky.
Lastly, the Facebook accounts were auto-generated, which wouldn't have bothered me too much (even though it is against the Faceook TOS), but it meant that "likes" had no social value in terms of traffic.
Submitters like the Article submission section are better done my tools like Magic Submitter.
I tried to downgrade to save my credits, but they said they "don't do that" so I would have to drop my credits and open a free account.  No thanks!
For Social Media syndication that works from multiple user accounts, use SocialADR.  The website looks like crap, but it works, and it costs $2.99 a month.  By the way, social signals are weighted more heavily into SEO rankings, so make sure you are doing this.  Best practice is to use this on everything.  All your blog posts.  All your YouTube videos.  Everything you got out there.
Easy Video Player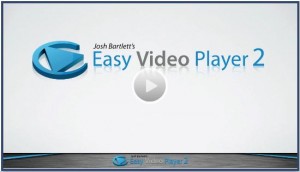 I REALLY wanted to like easy video player (EVP).  But the truth is, it's buggy, and it often stops working if I make edits to the page.  So while it keeps your videos professional-looking and without any branding, I really can't endorse it.  The analytics are bad, and the "management" of your videos is archaic.
If you want videos that just play well online (and don't have a YouTube logo) here are some options:
Grab a PRO account at Vimeo.  It's $200/yr.  Vimeo is very marketer unfriendly.  Not recommended!
Use YouTube and a plugin like Smart Youtube PRO.
Use Wistia (which rocks but is expensive)  Get this Wistia Alternative.
Bad Sponsors
Avoid bad sponsors.  I talk to so many people who find me too late.  Seriously, there's a reason my blog is loaded with testimonials.  Take your time.  Make sure you have a sponsor that can be a strength in the areas that you are weakest in.
For example, if you don't know how to build a list, and you don't know how to drive traffic, make sure the sponsor you choose (in any business) knows this and is prepared to take the time to teach you!
If you want to "sample" some of my training, check out my free podcasts on itunes.
And I would recommend the webinar training I did (some killer content in here) on how leaders really build thier organizations.
Gimmicks
Don't buy into marketing gimmicks.  Think before buying any product – will this really help me build my business?